How to participate in the Twitch Rivals Warzone event If you're a Twitch streamer then just head over to the Twitch Rivals website to register yourself. The site will check if you're a captain or a teammate and will confirm that you're over 18. Then just put in your email address and select the right options to finish your registration. We're iterating on the previous Warzone Showdowns, this time featuring Duo Squad head-to-head brackets! The duo squad bracket will play out over two days, with each round being each team's best of two games compared in head-to-head scoring. Day 1 will be swiss style, with 2 groups of 16 teams per group, and the top.
The Call of Duty: Warzone tournament content doesn't end. Today, the stage switches to Twitch Rivals for the Warzone Streamer Showdown and it includes most of the top players on Twitch.
Groups of three players all playing solos will compete for hours and rack up the score by combining their best five public matches over a set time period to crown a winner.
The action will be high and the pace will be insane as the top gamers on Twitch try to get the most kills and wins possible.
Some of the top players in today's Twitch Rivals include:
Dr Disrespect
Teepee
Crimsix
Clayster
xQc
Lirik
DrLupo
JoshOG
SypherPK
Pokelawls
AnneMunition
Aydan
Nickmercs
Myth
How to watch Twitch Rivals Call of Duty: Warzone Streamer Showdown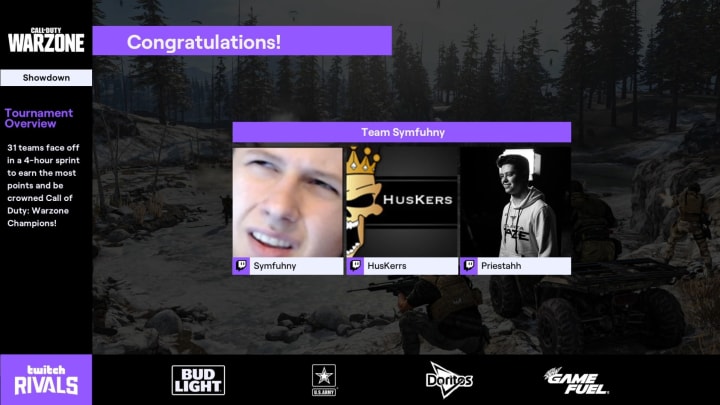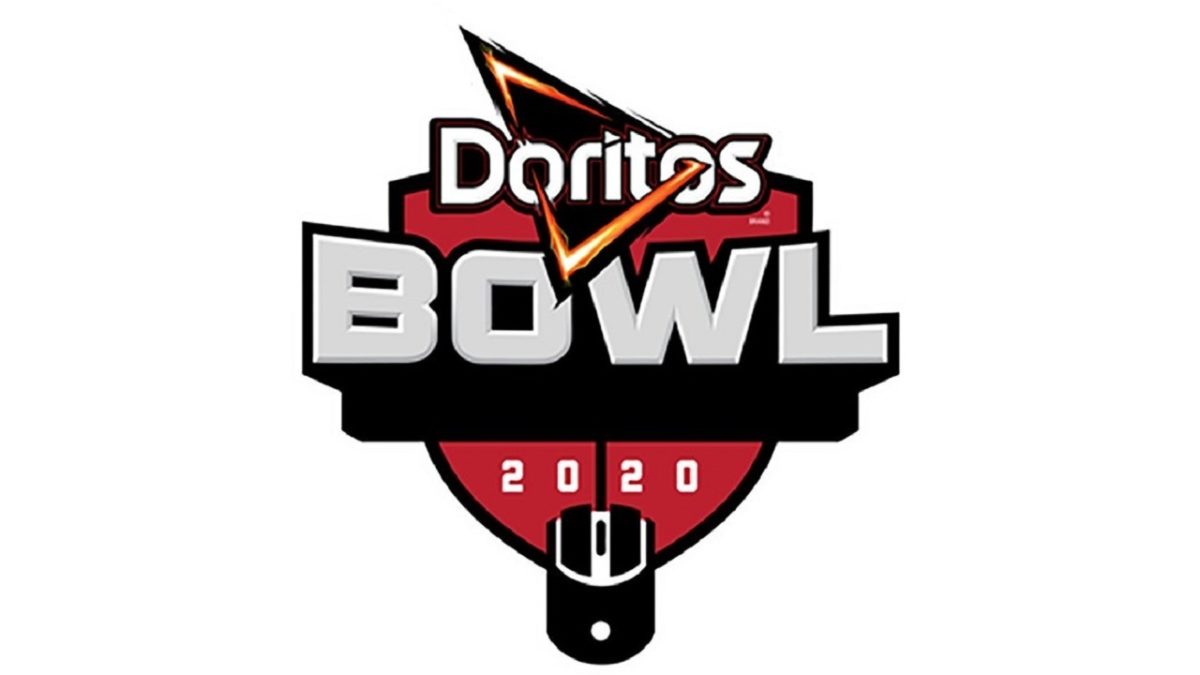 The best place to find all of the channels of players in the tournament is in the Call of Duty: Warzone directory on Twitch. Everyone who's competing is a streamer, so naturally, they'll be found there.
The host channel will be the official Twitch Rivals channel, which is hosted like an esports stream with commentators who switch back and forth between the perspectives of top players.
© Provided by Dot Esports
Twitch Rivals Warzone Cheaters
A team has been removed from Twitch Rivals Call Of Duty: Warzone Doritos Bowl championship after being found cheating.
In a clip that was shared to LiveStreamFails, the streamer by the name of Metzy_B can be seen eliminating a squad in a very suspect manner. After the initial gameplay clip was posted, several other clips were shared from his streams from the past seven days.
After this was brought to its attention, Twitch removed Metzy and his team from the event. The reason given on the broadcast was that that gameplay was "unnatural beyond a reasonable doubt."
For the tournament, the remaining teams will continue forward as per usual, but the tournament will be one team down from the usual count.
Twitch Rivals shared in a statement announcing the removal and also sharing it plans to investigate any further allegations of cheating during the tournament.
Twitch Rivals Warzone Tourney
The Twitch Rivals Doritos Bowl held a maximum prize pool of $250,000. Given this, it is likely that Metzy could face a ban from Twitch given that cheating is a direct breach of the competition's terms and service.
Twitch Rivals Warzone June 23
Following the accusations, Metzy expressed to the viewers on his stream that he is innocent of any wrongdoing and would like his name to be cleared.
While Metzy and his team have been the only squad to face removal for cheating, there have been accusations made against other competitors in the tournament of cheating as well.
The post Team removed from Twitch Rivals Doritos Bowl Call Of Duty: Warzone Championship for cheating appeared first on Dot Esports.