Holy Land. Bronze Age, c. 1500 - 1000 BC. Nice bronze socketed spear head. Long mid-rib and short socket. Still very sharp, with narrow blades from weathering and re-sharpening in antiquity. Nice brown 'river' patina. Petrified wood remains inside the socket! Measures over 9 1/2' long. Very very cool. Ex-Midwest USA museum deaccession. #WP2007x2: $350 SOLD

Holy Land. Bronze Age, 1st millennium BC. Bronze dagger blade. Narrow blade with midrib, the tang short with a hole for the attachment of a handle. 197 mm (7 3/4') long. Intact with nice red to green patina, some earthen deposits. Ex-Midwest USA museum deaccession. #WP2006x2: $275 SOLD
Verona ranges, ovens and cooktops stand as a benchmark for durable and beautiful Italian professional appliances. Welcome to the official ticketing page of the Santa Fe Opera. View our latest events and enhancements to your evening. Plan your visit with us today! 'The Pearl Fishers' is an opera in three acts by the French composer Georges Bizet. It was first performed in September of 1863 at the Th tre Lyrique in Paris. Placido Domingo & Andrea Bocelli - Pearl Fishers duetArena di Verona.
Holy Land. Canaanite, c. 1200 BC. Superb and huge Canaanite ceramic face of a deity, from Jaffa, Israel. With large angular nose, large deep-set eyes and narrow mouth, the backside concave with flat border. A nice example with well-preserved red-slip and attractive deposits. Old collection numbers on the backside. 61x58 mm (2 7/16' x 2 1/4'). Mounted on custom stand. Lovely red color. Ex Archaeology Center, Tel-Aviv. Rare! #AH2075: $750 SOLD
Holy Land. Canaanite, c. 1000-500 BC. Attractive terracotta fertility figure. Depicted wearing a headdress and gown, right hand on her breast, left hand on her belly. Frontally molded with good detail and light deposits. Fingerprints of the ancient maker still clearly visible on back! H: 4' (102 mm). Ex New York private antiquities collection. #AH2072: $399 SOLD
Time of Biblical Abraham!
Fine cuneiform tablet from the collection of Ernest Freemark (1882-1966), collected between 1913 - 1915
Sumerian, Ur Dynasty, from Umma, 2111 BC. Exquisite small cuneiform tablet. A Messenger Text, standard format listing quantities of beer, bread, oil, potash, garlic for "messengers" (couriers) who travelled among cities delivering offical goods and messages. The individuals named here are: Shu-Ishtar, Gi-nu-lum, x […..], and Ur-Sin. Month 7, the 4th day, Year Shu-Sin 3. Shu-Ishtar, Gi-nu-lum, x […..] and Ur-Sin). Month 7, the 4th day, Year Shu-Sin 3, from Umma. Beautiful surfaces with extremely fine, small cuneiform text. Measures 24x21x8 mm (7/8' x 13/16' x 5/16'). A mini masterpiece! Freemark reference #6 with his numbered tag inked on edge. Also included is Mr. Freemark's handwritten envelope reading "No. 6 Sumerian Cuneiform Tablet 2117 BC Ur Dynasty, Time of Abraham.' From the collection of Ernest Freemark (1882-1966), collected between 1913 and 1915; ex-R. Knickerbocker collection, New York, by descent (the famous Knickerbocker family of New York). Comes with a full copy of the envelope, letter, and identifications provided. This includes: Letter from the University of Michigan, dated April 29, 1952, from George G. Cameron, Chairman, Department of Near Eastern Studies. 'Cuneiform Documents in the possession of E.C. Freemark, Elmore, Ohio.' 'The tablets were all rebaked and translated by Albrecht Goetze of Yale University'. #AP2065: $950 SOLD
Holy Land / Levant, c. 1st Millennium BC. Excellent bronze figurine of a humped bull. With great form, dark olive-green patina with light deposits. Small hole on bottom where it was once affixed to a stand. L: 3.9 cm (1 1/2'). #AP2401: $250 SOLD
Ancient Holy Land (Palestine), c. 3000 BC. An early mace-head amulet with four knobs, copying 5,000-year-old weapons of war. Well-carved in a crème marble, the tall handle with horizontal hole for suspension. 19 mm x 14 mm x 8.5mm. Mottled deposits and light weathering. Ex-East Coast private collection, acquired between Aug. 1980 and Aug. 1983; Ex-California Museum of Ancient Art, donated 1989 (acc. #0021). #AP2380: $350 SOLD
Holy Land. Roman period, early 1st century AD. Great bronze fish hook! H: 35mm (1 3/8'), olive-green patina with earthen deposits. Directly relates to the Bible, Matthew chapter 4:19... as Jesus was walking beside the Sea of Galilee he sees Simon and his brother Andrew. 'Come follow Me, Jesus said, and I will make you fishers of men.' Ex-David Liebert, The Time Machine, New York. #AH2275: $199 SOLD
Holy Land. Roman period, early 1st century AD. Great bronze fish hook! H: 36mm (1 1/2'), olive-green patina with earthen deposits. Directly relates to the Bible, Matthew chapter 4:19... as Jesus was walking beside the Sea of Galilee he sees Simon and his brother Andrew. 'Come follow Me, Jesus said, and I will make you fishers of men.' Ex-David Liebert, The Time Machine, New York. #AH2282: $199 SOLD
Holy Land, c. 2nd Millennium BC. A bronze open-work cylindrical pendant with suspension loop at top. Deep olive-green patina, earthen deposits. L: 34mm. Perhaps once held within a small object of significance. Rare! Ex East Coast private collection; Ex California Museum of Ancient Art, acquired 1989. #AP2399: $175 SOLD
The Pearl Fishers Cd
Holy Land, c. 2nd Millennium BC. A lovely mother of pearl amulet in the form of a stylized human figure. Lovely iridescent silvery-blue color, suspension loop at one end. L: 31mm. Rare! Ex East Coast private collection; Ex California Museum of Ancient Art, acquired 1989. #AP2398: $250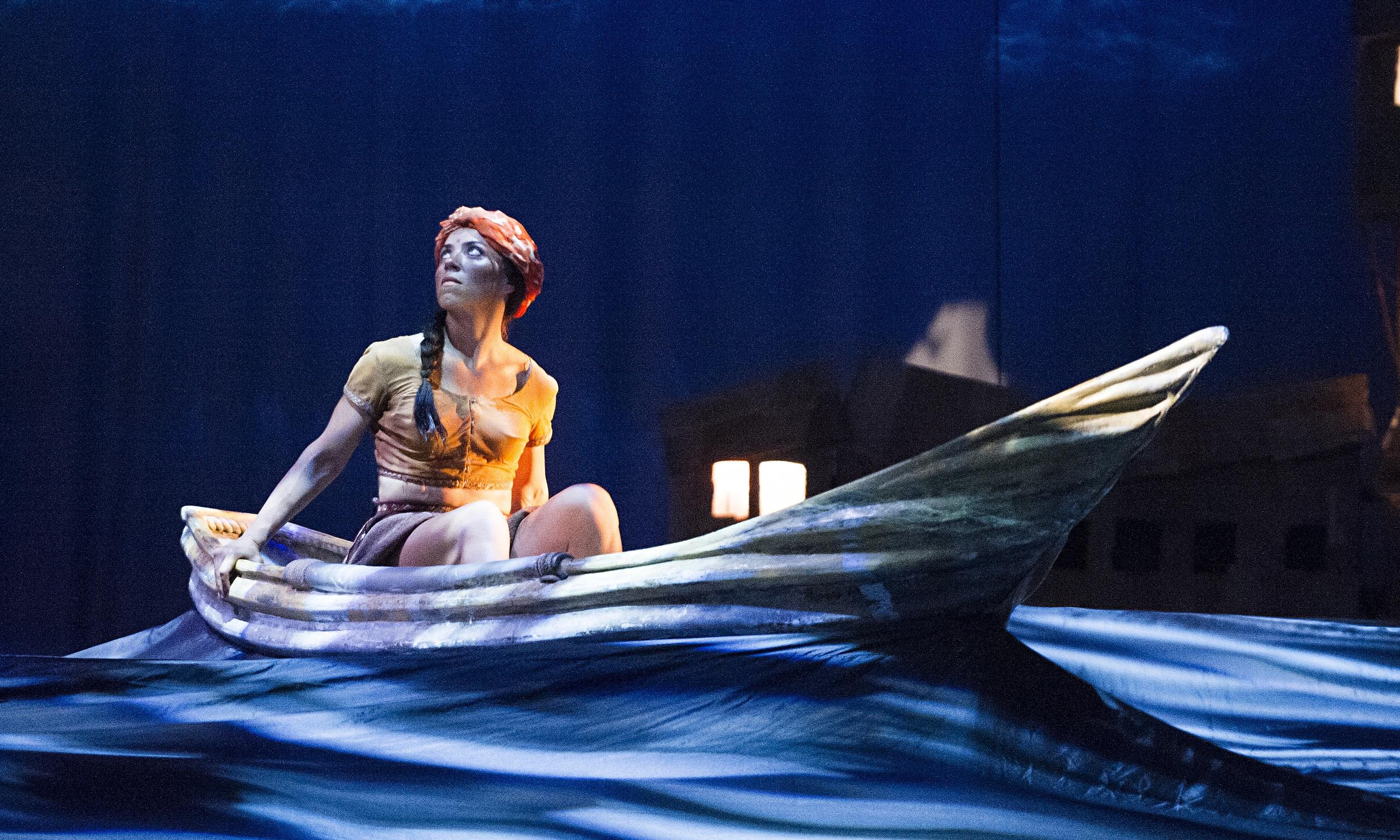 SOLD
The Pearl Fishers Duet Youtube
Holy Land. Old Testament Period. Iron Age III, c. 800 - 586 BC. A rare Iron Age grey stone cosmetic bowl, of thick construction with narrow flattened base and wide flat rim decorated with incised hatched bands and circles around a central rounded bowl. W: 4 3/8 in (11 cm). Light deposits. Ex Avraham Halbersberg estate; Ex Clark collection, Santa Barbara. #AH2417: $450
SOLD
Canaanite, c. 1700 - 1630 BC. Excellent glazed steatite scarab. The base engraved with a central cartouche (oval) enclosing signs for luck and good tidings, above and below addorsed red crowns flanking 'en-ra' formula. L: 19mm. Ex Rilling collection, Orange County, CA. #AE3111: $399 SOLD