Professional Memo Example
Like most forms of writing, memos come with so many rules, instructions, and suggestions that it's easy to forget a few. Since we've already addressed the dos and don'ts of how to write a memo, let's take a moment to look at these rules in practice.
And before you submit your memo to your audience, consider getting feedback from a colleague to ensure your message is effective and professional. Examples of business memos. Let's explore a few business memos to see this lesson in action. We'll start with an example of a poorly written memo. This professional memo example has a general heading, and this heading has already been filled which can be taken as an example to learn how to write the heading. Then there is the definition of the memo which can give you an overall understanding of the memo, and there are also some specific instructions on how to write the memo. A professional memo is made to address the following: to provide information – The introduction of a new policy or procedure at work is an example where a memo can directly answer. If a policy is complicated, a memo states the key points in the policy. A memo (short for memorandum) is a note or a document typically sent from one person to one or more people within the same company. It may be a note left on your desk, a bulletin on the company notice board or an email sent to all employees.
While reading over the below memo examples, pay special attention to the key features of a memo. Ask yourself the following questions:
Is it addressed to the right audience?
Does the subject line accurately convey its contents?
Does it anticipate and address potential objections?
Is it formatted clearly and consistently?
When considering each memo's main text, pay close attention to the structure. The opening paragraph should restate the memo's purpose indicated in the subject line. Subsequent paragraphs should build on this opening statement and explain the memo's purpose in detail. Unnecessary information should be removed, and word choice should remain straightforward and professional.
Memo Example 1: A General Office Memo
MEMORANDUM
To: All Staff
From: The Manager
Date: May 27, 2010
Subject: Inappropriate use of time on Google Doodle games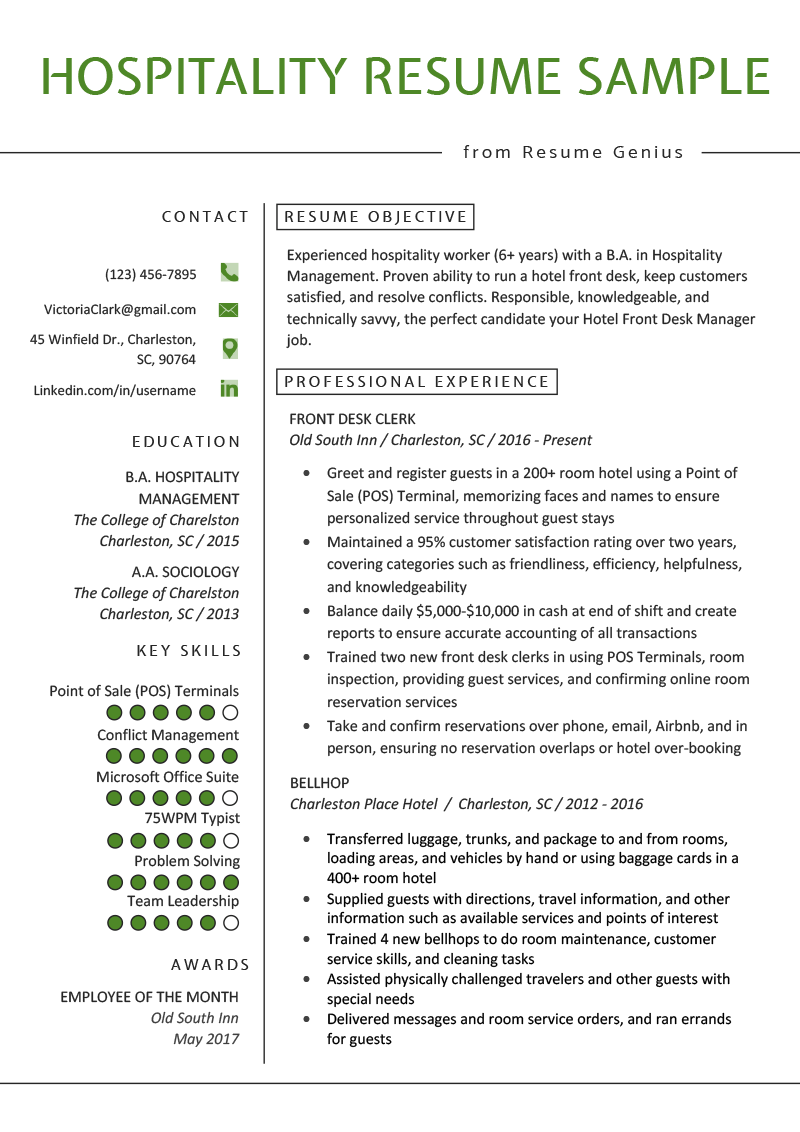 Coworkers,
It has come to my attention that many in the office have been spending time on the Google home page microgames. This memo is a reminder to use your work hours for work.
According to a recent article, the estimated daily cost of people collectively playing these games instead of working is over $120 million—which is calculated based on the daily average increased time spent on the Google home page (36 seconds).
If these estimates are applied to our 600 office employees, this results in a nearly $700 weekly loss.
This is a conservative estimate considering the extensive discussions that occur about beating the office's current high score. The extra cost quickly adds up.
Of course, we don't want you to view our organization as a place of drudgery and draconian rules. I encourage a fun and competitive environment, and I recognize that we certainly won't be profitable if you are unhappy or dissatisfied with your jobs. This is just a reminder to be careful with your use of company time.
Thank you,
The Manager
Reference:
Wright, Tony. (2010). The Tragic Cost of Google Pac-Man – 4.82 million hours. Retrieved May 26, 2010 from: https://blog.rescuetime.com/2010/05/24/the-tragic-cost-of-google-pac-man-4-82-million-hours/
Memo Example 2: A Departmental Memo
Professional Memo Sample Letter
MEMORANDUM
To: Computer Programming Division
From: Vice President Lumbergh
Date: February 19, 2016
Subject: Attaching cover sheets to TPS reports
This is to remind the division that, starting today, we are now filing all Testing Procedure Specification (TPS) reports with new cover sheets.
The reason for this change is simple. In addition to a new format, the cover sheets provide a summary of the report as well as the updated legal copy. The new cover sheets also include Initech's new logo.
Though this change may initially seem like a headache and an extra step, it is necessary to include the new cover sheets due to their updated information. Failing to do so will result in a confusing and inaccurate product delivered to our customers.
Please be sure to follow this new procedure.
Best regards,
Vice President Lumbergh
Conclusion
By following these memo examples and addressing your audience in clear, concise language, you'll be able to effectively communicate with your coworkers in all your correspondence.
Multipart article
Smartsheet Contributor Joe Weller on Nov 13, 2017
Now that email is prevalent for business communication, memos may seem like relics of the past. However, a business or other organization will use a memo, or memorandum, for internal communication, often when the message included is highly important and requires a formal presentation, such as notification of policy changes or organizational directives. A memo looks similar to a business letter, which is typically a vehicle for formal external communications, but the format is slightly different. Unlike a letter, a memo does not include salutations, but it does state the recipient, date, and subject as well as who is sending the memo. The body of a memo may include a brief opening statement, persuasive arguments to back up the provided or requested information, and a list of any attachments. Since business memos are used less frequently and for more formal matters, as they command the attention of readers in a way that a basic email message may not.
You can save time by creating a professional memo from a template. Below you'll find several template options that you can download for free, including an interoffice memo, confidential memo, and more.
Business Memorandum Template - Word
This memo format template provides an outline to help ensure that you include key information. You can use this versatile template for a range of message types. It's designed to look professional, and will help you convey the importance of the included content.
See how Smartsheet can help you be more effective
Watch the demo to see how you can more effectively manage your team, projects, and processes with real-time work management in Smartsheet.
Office Memo Template - Google Docs
This is a classic internal memo template designed for Google Docs. Save the template to your Google Drive account and easily share it with a team, office, or department. The basic layout of this office memorandum template makes it appropriate for either semi-formal communication or more formal documents.
Confidential Memo Template - Word
If your memo includes confidential information, use this template to clearly state and emphasize the sensitivity of the message. You may also want to include a statement at the end of the memo explaining the confidentiality terms that you expect readers to follow. For legal and ethical reasons, it is important to be clear about confidentiality, even with internal communications.
Company Memo Template - Word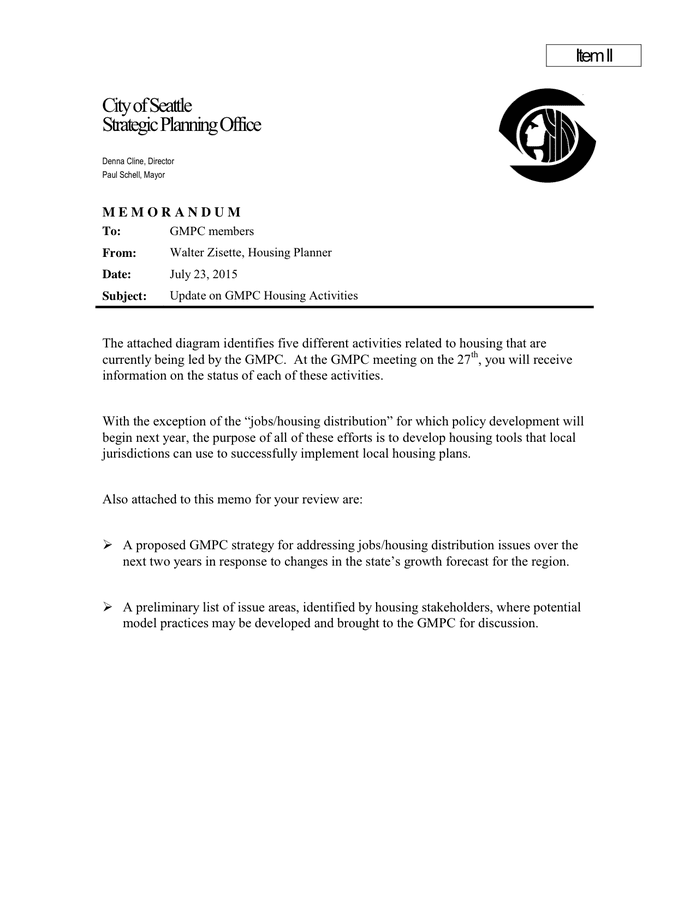 Create a Word memo template tailored to fit your company's image. You can list a company name prominently at the top of the template, add a logo, include business details such as address and website, and adjust colors to suit your needs. Keep the style simple to make a strong impression without distracting from your message.
Simple Memorandum Template - Google Docs
This simple memo template provides blank spaces for quick and easy formatting. You can use it in a range of settings, from urgent matters to routine announcements, and adjust the template as needed to personalize it or add sections.
Interoffice Memo Template - Word
In addition to formal communications, use an interoffice memo when you want particular formatting that email doesn't accommodate. You may also want to be able to save the memo as a printable document. Follow the headings included in this interoffice memo or create your own to highlight key points.
Professional Memo Examples
Formal Memorandum Template - Word
You could use any of the templates on this page for formal matters, but this memorandum format template is reminiscent of a typical memo layout. Breaking the body of the memo into sections will help guide readers through the document, create clear transitions, and emphasize important facts and recommendations. When sending a formal memorandum as a hard copy, you may want to add handwritten initials along with your printed name.
Executive Approval Memo Template - Google Docs
An executive memo seeks approval from decision-makers in order to resolve issues related to business projects. Keep this type of memo brief, but you should include necessary details and clearly state concerns in order for management to make informed decisions. This approval memo template includes options for an executive to approve, disapprove, or follow up on the matter.
Colorful Memo Template - Word
If you want a colorful design for your memo, this template offers a border option that frames the memo to create visual interest. Adding color while maintaining a professional style may grab the reader's attention without distracting from the written content. You can customize the colors to match your taste and business needs.
Understanding Types of Memo Templates
Templates are available for a variety of memos, however, it's helpful to know what you'd like to accomplish first before downloading too many options. A business memorandum should not be confused with a credit memo or a memorandum of agreement. A seller issues a credit memorandum to a buyer after they have made a purchase in order to reduce the amount owed or cancel the transaction. A memorandum of agreement, also called a memorandum of understanding (MOU), is similar to a contract and may or may not be legally binding, depending on the terms. An MOU describes the terms of a working partnership between two parties. Another type of memo is a private placement memorandum, which is a legal document businesses give to prospective investors when selling securities.
In contrast to memorandums that serve as legal documents, contract agreements, or invoices, business memos are communication tools used within companies, universities, and in government settings. They are often referred to as internal memos, which is somewhat misleading since all memos used in business settings are typically for internal communication. Some people may also describe business memos as office memos or interoffice memos within an organization. Other memorandum types include policy and operational memos, which provide top-down directives to employees about changes in policies or operations.
Tips for Creating Effective Memos
Since a memo is a form of formal communication, presentation is important. Here are some tips to keep in mind when writing a business memorandum:
Style Matters: Choose an appropriate design for your memo based on the setting in which it is being used and the message it conveys. In some cases, adding color may capture a reader's attention or help emphasize an important section of the memo. You can also include headings to draw attention to important points.
Be Concise: To help ensure that your memo is read and understood, its purpose should be clear and the language objective and concise. List the subject of the memo in the heading, and begin the body of the memo with a clear statement of purpose.
Choose Topics Carefully: Make sure the message you are sending is appropriate for a memo and doesn't contain sensitive information that you should handle differently. For example, you would not send a memo to someone to let them know you are terminating their employment.
List All Recipients: Send copies to anyone affected by the memo, and list all recipients, especially if you are sending a formal memorandum.
Proofread: As with any formal business communication, check your memo for errors before sending it. Important messages will be more impactful if they appear professional and polished.
When working from a template, you can also customize a memo by adding a company logo or making other adjustments so that it represents your business culture and industry standards.
Create a Collection of Memorandum Templates in Smartsheet
Empower your people to go above and beyond with a flexible platform designed to match the needs of your team — and adapt as those needs change.
How To Write A Professional Memo Examples
The Smartsheet platform makes it easy to plan, capture, manage, and report on work from anywhere, helping your team be more effective and get more done. Report on key metrics and get real-time visibility into work as it happens with roll-up reports, dashboards, and automated workflows built to keep your team connected and informed.
Professional Memo Samples
When teams have clarity into the work getting done, there's no telling how much more they can accomplish in the same amount of time. Try Smartsheet for free, today.
Professional Memo Example
Discover why over 90% of Fortune 100 companies trust Smartsheet to get work done.