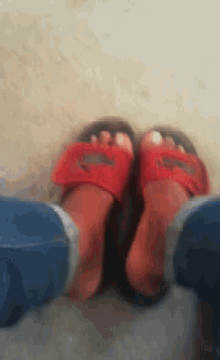 Loeya grew up playing video games such as The Sims and League of Legends. She discovered Twitch through a friend when she was in high school. She loved the concept and decided to try making a career of it when she left high school. She started playing Fortnite in March 2018 during Season 3. Interactive heatmap of all Loeya broadcasts on Twitch with detailed statistics for each stream.
Loeya
Background Information
Name
Olivia Sigg
Residency

EU

Europe

Power Rankings
All
485
2018
485
Competitive
Team

⁠⁠

Fnatic

Role



Content Creator

Team History

Feb 2021 - Present



⁠⁠

Fnatic
Olivia 'Loeya' Sigg is a Fortnite esports player, currently content creator for Fnatic.
Biography
Trivia
Player Settings
Player Settings - Last Updated: ([ Source])
DPI
Sens X
Sens Y
ADS Sens
Scoped Sens
Resolution
Aspect Ratio
3D Resolution
Inventory
Building Edit
Wall
Floor
Stairs
Roof
Trap
Tournament Results
This table shows up to the 10 most recent results. For complete results, click here.
Loeya Tournament Results
Date
Team Size
Pl
PR Points
Region
Platform
Event
Team
Roster
2018-10-12
Solo
43
100
Europe
PC
Fall Skirmish Series EU - Week 4

⁠⁠

Loeya
2018-08-25
Duo
25
75
Europe
PC
Summer Skirmish Series EU - Week 7 Day 2

⁠⁠

Ettnix, Loeya
2018-08-24
Duo
36
50
Europe
PC
Summer Skirmish Series EU - Week 7 Day 1

⁠⁠

Loeya, Magin
2018-08-18
Duo
27
75
Europe
PC
Summer Skirmish Series EU - Week 6 Day 2

⁠⁠

Svennoss, Loeya
2018-08-17
Duo
19
125
Europe
PC
Summer Skirmish Series EU - Week 6 Day 1

⁠⁠

Svennoss, Loeya
2018-08-04
Solo
62
60
Europe
PC
Summer Skirmish Series EU - Week 4

⁠⁠

Loeya
2018-07-21
Solo
65
Europe
PC
Summer Skirmish Series EU - Week 2

⁠⁠

Loeya
Loeyad
Media
Loeya Instagram
Interviews
Articles
Videos
External links
References
Retrieved from 'https://fortnite-esports.fandom.com/wiki/Loeya?oldid=521838'