During this extraordinary and difficult time, the Met hopes to brighten the lives of our audience members even while our stage is dark. Each day, a different encore presentation from the company's Live in HD series is being made available for free streaming on the Met website, with each performance available for a period of 23 hours, from 7:30 p.m. EDT until 6:30 p.m. the following day. The schedule will include outstanding complete performances from the past 14 years of cinema transmissions, starring all of opera's greatest singers.
Find The Metropolitan Opera on Facebook (opens new window) Find The Metropolitan Opera on Twitter (opens new window) Find The Metropolitan Opera on Instagram (opens new window). Find The Metropolitan Opera on Facebook (opens new window) Find The Metropolitan Opera on Twitter (opens new window) Find The Metropolitan Opera on Instagram (opens new window).
The streams are also available through the Met Opera on Demand apps for Apple, Amazon, and Roku devices and Samsung Smart TV. To access them without logging in, click "Browse and Preview" in the apps for connected TV, and "Explore the App" on tablets and mobile devices.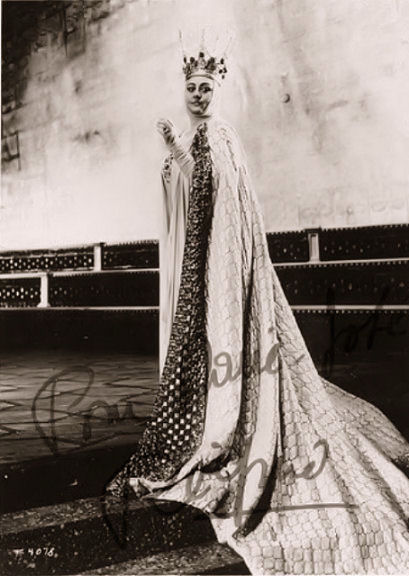 Met Stars Live in Concert
If you enjoy the Nightly Opera Streams, be sure not to miss our acclaimed pay-per-view concert series, presenting opera's greatest stars performing live via satellite from striking locations across Europe and the U.S.
Support the Met and Protect its Future
Hundreds of thousands of people have been tuning in daily to our free performance streams, and many of them have kindly been asking how they can help the Met during this economically perilous time. In response, we have added a "Donate Now" button below. We thank you for your help.
Or, donate by text message: Text METOPERA to 44321 in the U.S. or 1-917-999-0700 for other countries. Standard text messaging rates apply.
UPCOMING SCHEDULE
Dialogues Des Carmelites Libretto
Each stream becomes available at 7:30PM ET and remains accessible for on-demand viewing until 6:30PM ET the following day, with the exception of the May 7 stream of Wozzeck, which will be available until May 8 at 12PM ET. The May 8 stream of Madama Butterfly will begin at the normally scheduled 7:30PM ET.
Week 60
Happy Mother's Day
Monday, May 3
Strauss's Elektra
Starring Nina Stemme, Adrianne Pieczonka, Waltraud Meier, and Eric Owens, conducted by Esa-Pekka Salonen. Production by Patrice Chéreau. From April 30, 2016.
Tuesday, May 4
Handel'sRodelinda
Starring Renée Fleming, Stephanie Blythe, Andreas Scholl, Joseph Kaiser, and Shenyang, conducted by Harry Bicket. Production by Stephen Wadsworth. From December 3, 2011.
Wednesday, May 5
Thomas's Hamlet
Starring Marlis Petersen, Jennifer Larmore, Simon Keenlyside, and James Morris, conducted by Louis Langrée. Production by Patrice Caurier & Moshe Leiser. From March 27, 2010.
Thursday, May 6
Bellini's Norma
Starring Sondra Radvanovsky, Joyce DiDonato, Joseph Calleja, and Matthew Rose, conducted by Carlo Rizzi. Production by Sir David McVicar. From October 7, 2017.
Friday, May 7
Berg's Wozzeck
Starring Elza van den Heever, Tamara Mumford, Christopher Ventris, Gerhard Siegel, Andrew Staples, Peter Mattei, and Christian Van Horn, conducted by Yannick Nézet-Séguin. Production by William Kentridge. From January 11, 2020.
Saturday, May 8
Puccini's Madama Butterfly
Starring Patricia Racette, Maria Zifchak, Marcello Giordani, and Dwayne Croft, conducted by Patrick Summers. Production by Anthony Minghella. From March 7, 2009.
Sunday, May 9
Handel's Agrippina
Starring Brenda Rae, Joyce DiDonato, Kate Lindsey, Iestyn Davies, Duncan Rock, and Matthew Rose, conducted by Harry Bicket. Production by Sir David McVicar. From February 29, 2020.
Dialogues Des Carmelites Wiki
Week 61
National Council Auditions Alumni Week
Monday, May 10
Puccini's La Bohème
Starring Teresa Stratas, Renata Scotto, José Carreras, Richard Stilwell, and James Morris, conducted by James Levine. Production by Franco Zeffirelli. From January 16, 1982.
Tuesday, May 11
Mozart's Don Giovanni
Starring Carol Vaness, Karita Mattila, Dawn Upshaw, Jerry Hadley, Samuel Ramey, Ferrucio Furlanetto, and Kurt Moll, conducted by James Levine. Production by Franco Zeffirelli. From April 5, 1990.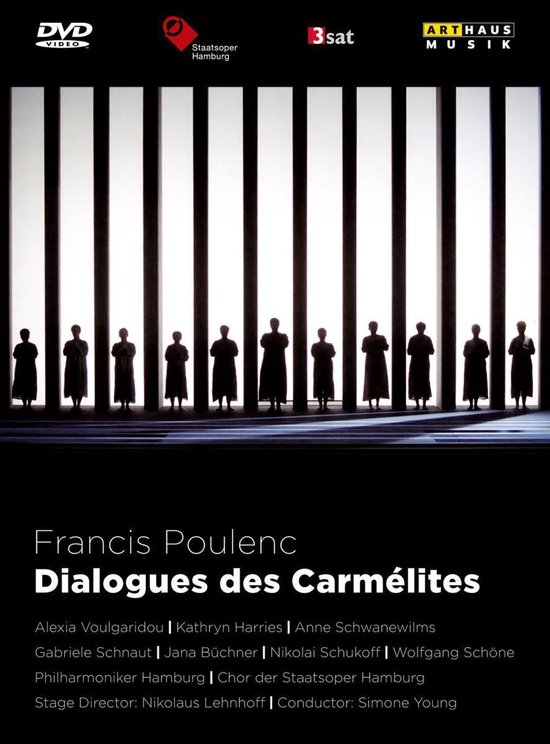 Wednesday, May 12
Wagner's Tristan und Isolde
Starring Jane Eaglen, Katarina Dalayman, Ben Heppner, Hans-Joachim Ketelsen, and René Pape, conducted by James Levine. Production by Dieter Dorn. From December 18, 1999.
Thursday, May 13
Strauss'sDer Rosenkavalier
Starring Renée Fleming, Christine Schäfer, Susan Graham, Eric Cutler, Thomas Allen, and Kristinn Sigmundsson, conducted by Edo de Waart. Production by Nathaniel Merrill. From January 9, 2010.
Friday, May 14
The Audition
This feature-length documentary takes you behind the scenes of the Met's National Council Auditions, in which, each year, thousands of hopefuls compete for a cash prize, the chance to sing on the Met stage—and the opportunity to launch a major operatic career. Directed by Susan Froemke.
Saturday, May 15
Rossini's Il Barbiere di Siviglia
Starring Isabel Leonard, Lawrence Brownlee, Christopher Maltman, Maurizo Muraro, and Paata Burchuladze, conducted by Michele Mariotti. Production by Bartlett Sher. From November 22, 2014.
Sunday, May 16
Donizetti's Roberto Devereux
Starring Sondra Radvanovsky, Elīna Garanča, Matthew Polenzani, and Mariusz Kwiecień, conducted by Maurizio Benini. Production by Sir David McVicar. From April 16, 2016.

Joan Rodgers
is equally established in opera, concert and as a recitalist. She has appeared in concert with conductors including Solti, Barenboim, Mehta, Harnoncourt, Mackerras, Ashkenazy, Salonen, Rattle, Elder and Bolton. She has appeared in recitals and concerts throughout Europe and the USA. Operatic engagements have included performances at all the major UK opera houses as well as in Paris, Munich, Brussels, Amsterdam and Vienna and the Metropolitan Opera, New York.
Her many recordings include albums of songs by Tchaikovsky, Rachmaninov, Wolf, Fauré and Mozart and the three Mozart Da Ponte operas with Daniel Barenboim and the Berlin Philharmonic.
Joan Rodgers received the Royal Philharmonic Society award as Singer of the Year for 1997, the 1997 Evening Standard Award for outstanding performance in opera for her performance as The Governess in the Royal Opera's production of The Turn of the Screw and an Honorary Doctorate of Music from Liverpool University in July 2005. Joan Rodgers was awarded the CBE in the 2001 New Year's Honours List.
Yann Beuron
After studies in sociology, Yann Beuron studied singing at the Conservatoire National Supérieur de Musique de Paris, with Anna Maria Bondi, and obtained the first prize in 1996. In December 1995, he made his debut at the Opéra du Rhin as Belmonte in Die Entführung aus dem Serail, under the direction of William Christie.
The year following, he made his debut at the Palais Garnier in Paris in a new production of Rameau's Hippolyte et Aricie. He returned to this theatre in 2004 to sing a new production of Ravel's L'Heure Espagnole, in 2006 to sing a new production of Gluck's Iphigénie en Tauride.
In subsequent years, his engagements rapidly increased: Cosi Fan Tutte (Bordeaux, Stuttgart), Idomeneo (Marseille), Don Giovanni (Lisbon), Il Barbiere di Siviglia and Mignon (Toulouse), Falstaff (Marseille, Festival d'Aix en Provence), La Cenerentola (Brussels, Lausanne), La Belle Hélène (Théâtre du Châtelet), Hamlet and L'Heure Espagnole (Royal Opera House, Covent Garden and recently in Stuttgart under Stéphane Denève and in La Scala conducted by Marc Minkowski), Dialogues des Carmélites (Theater an der Wien with Bertrand de Billy). In 2003, Yann Beuron made his debut in the United States with the San Francisco Opera (Barbiere di Siviglia).
In recent seasons, Mr. Beuron returned to the Paris Opera (Yvonne, Princesse de Bourgogne, Alceste by Gluck and les Contes d'Hoffmann) and to the Aix Festival (Idomeneo and Pinocchio by Philippe Boesmans). He also made his debut at the Mozart Festwochen in Salzburg (Idomeneo), at the Teatro Real in Madrid (Iphigénie, Pelléas et Mélisande and La Clemenza di Tito) and at Covent Garden (Dialogues des Carmélites under Simon Rattle) the Netherlands Opera in Amsterdam (Iphigénie), Bayerische Staatsoper in Munich (Dialogues des Carmélites), the Theatre Royal de la Monnaie (Pelléas et Mélisande, Au Monde and Pinocchio by Boesmans, La Vestale by Spontini). He sang the rare Le Roi Carotte and Barbe-Bleue by Offenbach staged by Laurent Pelly at the Opéra de Lyon, and received a unanimous acclaim…He also gave numerous recitals in Venice and in Strasburg.
A frequent guest soloist on the concert podium, he has performed with the Orchestre du Capitole de Toulouse, the Orchestre de Bordeaux-Aquitaine, the Ensemble Orchestral de Paris, the Orchestre Philharmonique de Radio France, the Rotterdam Philharmonic and the Swedish Radio Symphony Orchestra. He recently sang with les Musiciens du Louvre in Mozart's Requiem (Paris, Barcelona, Valencia, Hamburg, Cracow…).
Mr. Beuron has recorded for DGG-Archive, EMI France, Virgin Classics, Erato and Philips Classics. His recent recordings include the third part of Fauré's complete series (for Timpani) and L'Enfance du Christ under the baton of Sylvain Cambreling (for Glor Classics), St Saëns melodies with Orchestra (for Alpha Classics)…
Among his projects, Yann Beuron will be performing in Le Roi Carotte at the Opéra de Lyon, La Dame blanche by Boieldieu at the Opéra Comique, Le Soulier de satin at the Paris National Opera. In concert he will sing in Roméo et Juliette by Berlioz with the Orquesta y coro di RTVE, La Carmélite by Reynaldo Hahn with the Orchestre du Capitole in Toulouse…
Since 2011, he works with his voice teacher Daniel Ottevaere.
Jeff Cohen
studied at the Peabody Conservatory in Baltimore with Lillian Freundlich before moving to France to study piano and chamber music at the Conservatoire National de Paris with Reine Gianoli and Geneviève Joy. He continued his studies with Leon Fleisher and Peter Feuchtwanger.
As a pianist, Cohen has collaborated with numeroussingers and instrumentalists, such as Roberto Alagna, John Aler, June Anderson, Cecilia Bartoli, Jane Birkin, Dale Duesing, Jean-Paul Fouchécourt, Angela Gheorghiu, Ivry Gitlis, Ida Haendel, Sumi Jo, Steve Lacy, Noël Lee, Ute Lemper, François Le Roux, Dame Felicity Lott and Mady Mesplé, among others.
He has made a number of recordings, including a live recital at La Scala with Angela Gheorghiu, various compilations of French mélodie with François Le Roux, of Kurt Weill and cabaret songs with Ute Lemper, as well as two-piano works with Noel Lee. He has assisted conductors such as Sir George Solti, Christopher Hogwood, John Nelson and Michel Plasson on recordings with Decca and EMI.
Last November, Jeff Cohen was musical director and pianist in the Opéra Français de New York production, Debussy and Poe. He appeared as pianist in Peter Brook's Impressionsde Pelléas, as well as Roman Polanski's staging of the play Masterclass in Paris. He conducted Giorgio Strehler's production of Der Dreigroschenoper and assisted Myung-Whung Chung on Otello at the opening season of the Paris Bastille Opera.
French television aired Jeff d'orchestre during several years, a show written and presented by Jeff Cohen which introduced music to children. He has also composed original music for feature films, plays, and dance pieces.
Mr. Cohen resides in Paris and is currently professor of mélodie and Lied at the Conservatoire National. In June 2006, Jeff Cohen was awarded the Chevalier des Arts et des Lettres by the French government ..