Caricature is the briefest and sharpest wit and humor
We're #1 caricature artist offers celebrity caricatures and personalized caricature drawing from photos at incredible prices!
Then look no further, I offer the best cartoon drawing service this part of the internet! Have yourself (or others) drawn into any cartoon style, in any setting, and in any pose possible. A free quotation in 24 hours from the internet's #1.
Fast turnaround, Custom-made, Printable size, Incredible face likeness, Easy to work with, Attention to detail in the caricature, Unique and spot on style. Website launched since 2011, and never join places like fivrr, etsy, thumbtack.com. Mark has been drawing as a professional illustrator and caricature artist for over 20 years. Originally from Southern California, he started drawing as a kid and could sit for hours sketching dinosaurs. Later, he grew interested in caricatures and studied the work MAD Magazine's Jack Davis.
As an Amazon and ClickBank Associate I earn from qualifying purchases
A well-developed sense of humor is the pole that adds balance to your steps as you walk the tightrope of life."
wit and humor in the caricatures are the reflection of internal freedom
Romain Roland said "There is only one heroism in the world: to see the world as it is, and to love it." Caricaturists see the world as "ugly" as it can be, and still love it. Caricaturist is the hero with internal freedom.
Caricaturists see the world with curiosity. They explore the world and discover surprises in the ordinary places. They found the world is so fun and want to know more about it every day.
* IRN: information request notice
Caricaturists find the people around them are so lovable and want to make fun and have fun with them. They are interested by what is happening around them and want to be part of. They are a group of easy-going creature, so easy-going that sometimes they go too far.
*PDP: Performance discussion process
Caricature Sketches Of Celebrities
Caricaturists see themselves with self-mockery. They know that they will not be laughed as they laughs at themselves first. this makes all difficulties in thier lives seems trivial and easy to handle. This is jist a external reflection of thier ineer freedom.
Caricaturists see the world, the people and themselves in the bystander's angle. They are emotionally sit on the sidelines with the sharp insight and clear mind in the imbroglio of the world. The onlooker sees most of the game.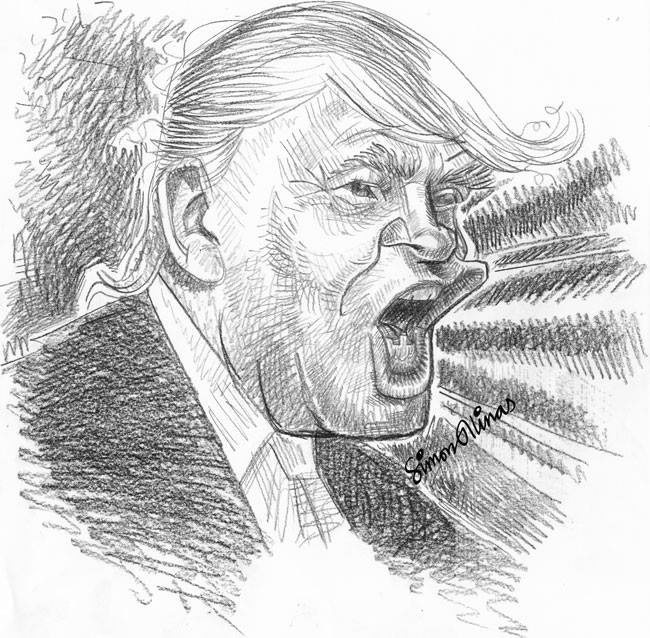 PLA: product license application, reflect how much backlog we had.
My three kids. They are in love with their lives. They also inherit some of my artistic genes. If they are interested in going to medical school to following my foot print, I will help them to realize their dream. Actually one is already a orthopedic surgeon. Another one is on his way to dentistry. See my website: send your kids to medical school (come soon).
Caricature has a long history. Some of the earliest caricatures are found in the works of Leonardo da Vinci, who actively deformed people to offer an impression of the original which was more striking than a portrait.
I was taught to do drawing, sketch, oil painting, water color etc. The topic was mainly the leader and political propaganda (1970s in China). I tried to do caricature, but it did not work at that time due to my limited live experiences and understanding. When I really started to do caricatures in my middle age, I feel that I can handle it now after I lived so many years on both sides of the globe, saw so many people and experienced so many things. I faced death and birth, desperation and hope, miserableness and joyfulness in clinical work, in the tropical rain forest battle field and in families. Visit my story website (come soon).
A caricature is not only a rendered image showing the features of its subject in a simplified or exaggerated way through sketching and pencil strokes, it is also a way of seeing the world, the lives, the relation, and yourself.
How To Caricature Draw
No matter you turn life into cartoon or you turn cartoon into life. Once you become a caricaturist, your life are not the same any more. You see your life differently, you live it differently, you share it differently. Your life becomes simple and funny, your difficulties become trivial and tolerable, your happiness exaggerated, your sadness become a bitter smile, your loss become picturesque memory. All abstract concepts become visual and practical, all hidden scheme revealed, all weakness accepted, all brag tolerated, all hypocrisy exposed. You see a completely transparent world that is so lovable and interesting that you want to share with others through your caricature.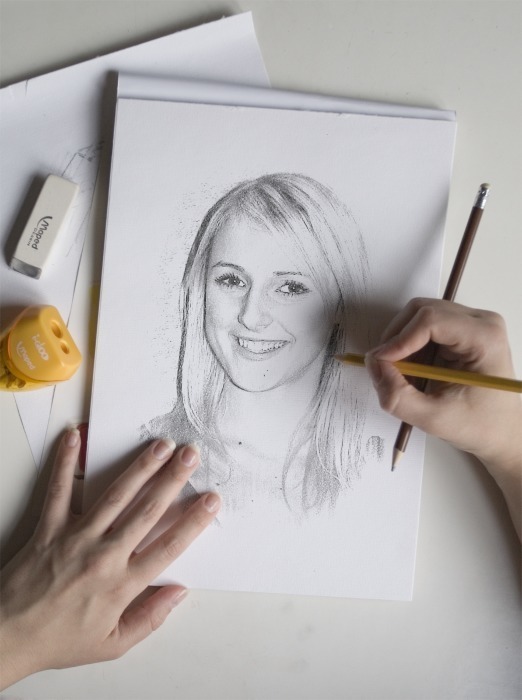 Caricaturists are broadminded: so broad enough to take all the unbearable in the world and laugh at whoever (including themselves) is laughable.
You can print high quality caricature or any dewaing or any image on almost any surfacw with a simple equipemetn at home. YOu can print on mugs, mouse pads, plates, clocks, key chains, vehicle plates, t-shirts, blanket, etc. etc. So your caricature is not only a hobby, it is really a business or a way of life. See details on my sublimation printing website.